Aging In Place Monitoring (AIP Monitoring) focuses on providing the necessary systems and tools to help keep seniors in the comforts of their homes. Unlike the rising cost of Assisted Living Facilities the average cost of a wellness monitoring system is about $100 a month.
The complete monitoring service is the right choice for aging parent(s) who lives independently, but requires monitoring for health and safety.  This system allows the caregiver the option of checking on the senior via real time video for complete assurance of their well-being. It can also track, chart and trend a senior's daily activity, including blood pressure, blood glucose, etc. and alerts a caregiver if intervention is required.
Benefits of a Complete Monitoring System:
Reduce cost by decreasing the level of external care needed
Allow loved ones to live safely and independently
Use sensors to predict changes in health

Observe positive changes due to medication
Monitor health trends to intervene if necessary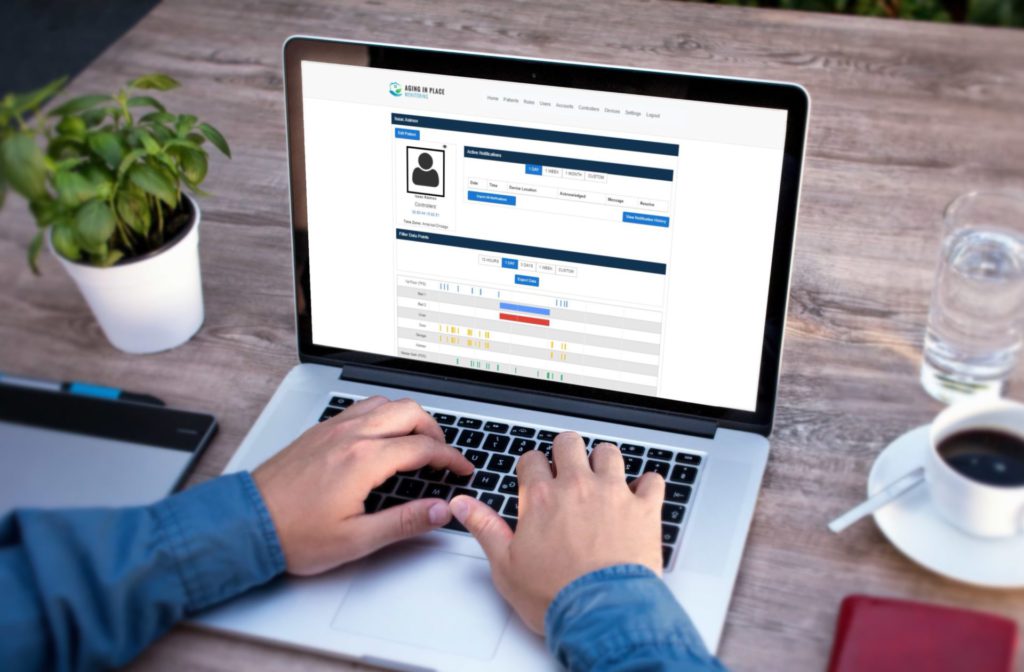 An all-encompassing system
Complete Monitoring is an all-encompassing system that can monitor your loved one remotely.  Our monitoring devices become your eyes and ears and can signal potential health or safety issues whether you're nearby or a thousand miles away.
Complete

Monitoring Details
The In-Home monitoring system allows for the collection of data on sleep patterns, immobility, toilet usage and more. This data can be used by caregivers and medical personally to monitor a seniors health status and safety while allowing them to live in the comforts of their home.
Easy Device installation – no drilling or running wires needed
No internet connection is required, hub can operate over cellular network
Data is stored on the cloud and is accessible by you anywhere
Automatic data trending can help indicate hidden changes in your loved one's health
Optional network camera to monitor living space activity and provide peace of mind
Custom rules sets can alert you to the changes you are must concerned about
All sensors are battery powered (batteries included, optional camera is wall powered)
Sensors communicate directly to your smart phone or tablet via Bluetooth 4.0 BLE
Hub can connect to the cloud service over wifi or cellular network
All sensors come with a 1 year warranty
Explore our Safe at Home App & FAQs
A comprehensive wellness monitoring system drastically reduces the cost by decreasing the level of external care needed. It also allows loved ones to live safely and independently within their homes. The sensors also track health trends in case intervention is necessary.