About The Safe at Home App
The average cost for a person living in an Assisted Living Facility in the US is $4,000 a month. This cost rises each year and is becoming further out of reach for many who are looking into assisted care for their loved ones.
The Safe at Home App helps Aging parent(s) living with a loved one who is their caregiver. The app can connect to all the monitor and sensor devices which allows for the caregiver  to be informed of their loved ones whereabouts and safety.
Benefits of the Safe at Home App
Most choose to age at home with affordability being a factor
Cost of Assisted Living Facility (ALF) averages $4,500 /person/month
Seniors feel safer being in their own home and the surrounding they are used to, where they know their neighbors.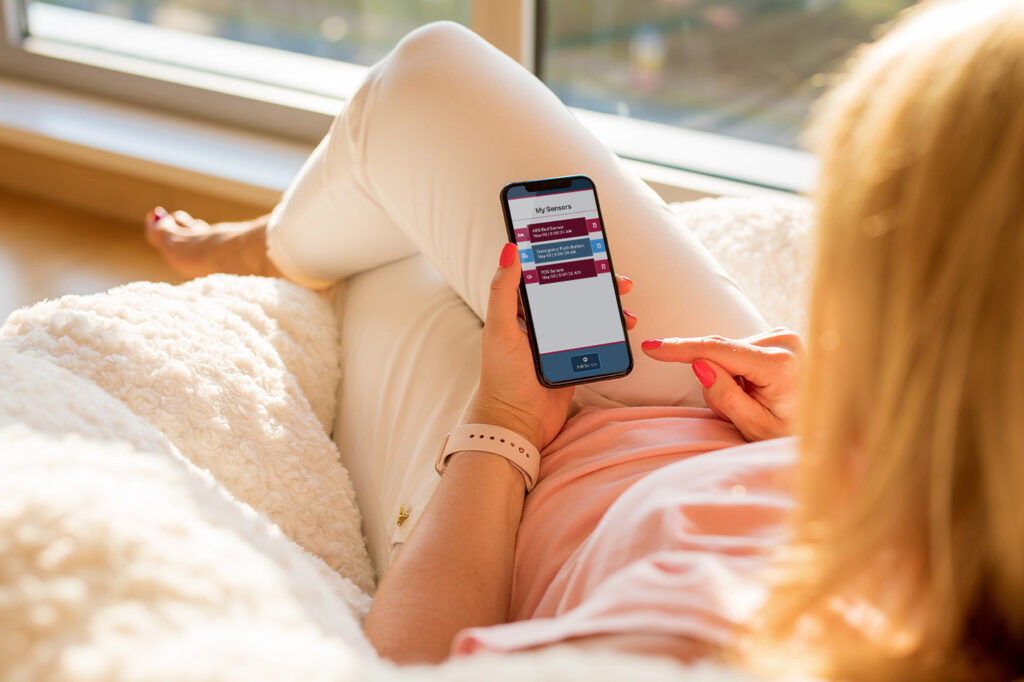 A cost effective solution for your home
No contracts or 3rd parties involved. This setup utilizes a system of Bluetooth sensors and a downloadable app to monitor daily activities. Which gives the caregiver and medical personnel with insight into a senior's health and habits.
In-Home

Monitoring Details
The In-Home monitoring system allows for the collection of data on sleep patterns, immobility, toilet usage and more. This data can be used by caregivers and medical personally to monitor a seniors health status and safety while allowing them to live in the comforts of their home.
Free App
No Subscription Fees
Easy device installation – no drilling or running wires needed
Once app is downloaded, no internet connection is required
Data is not shared with AIP Monitoring, your data remains on your device
All sensors are battery powered (batteries included)
Sensors communicate directly to your smart phone or tablet via Bluetooth 5.0 BLE
All sensors come with a 1 year warranty
Explore our Complete monitoring service & FAQs
A comprehensive wellness monitoring system drastically reduces the cost by decreasing the level of external care needed. It also allows loved ones to live safely and independently within their homes. The sensors also track health trends in case intervention is necessary.